Electric vehicles are rapidly gaining popularity because of the possible cost savings and their lower impact on the environment. Heber Light & Power with the help of ChargePoint, Inc. recently added six new EV charging stations around the Heber Valley, we hope to add more in the near future. Each EV charging station can charge two vehicles at the same time.
You can learn more about the rapid growth of electric vehicles here.
Heber Light & Power is prepared for increased use of EVs and wants to help customers better understand electric vehicle technology. We have provided links to information and resources that will help you make your decision about whether an electric vehicle is right for you. Please view the following sites for more in depth electric vehicle information.
The rate for using the HL&P/ ChargePoint EV chargers is 0.15 cents per kWh which is on the lower end of the national average. The charges will show up as ChargePoint, Inc on your credit card statement.
Heber Light & Power EV Charger Locations
An EV charger is located at Wasatch High School in the south parking lot near the Wasatch County Library.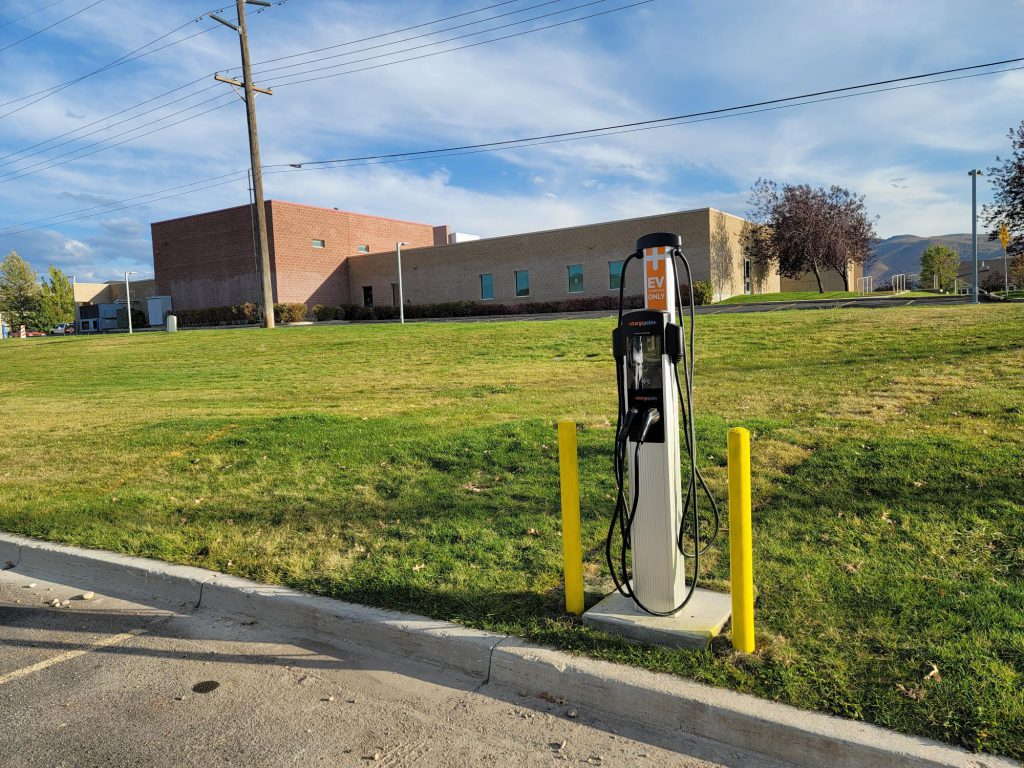 There is another new charger at the the Midway City Building on 100 North 120 West in Midway. It is located just north of the Midway City building.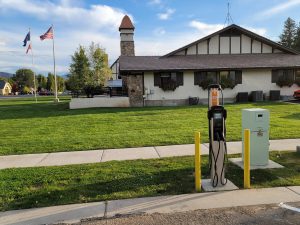 Soldier Hollow Golf Course
One of the EV Chargers is located at the Soldier Hollow Golf Course and Grill west of Charleston.  The charger is located at the far east end of the parking lot.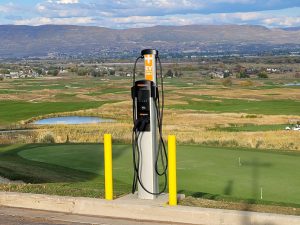 There is a charger at the Heber City Police Station. It is located just east of Main Street on 4th South. It is on the south side of the police station.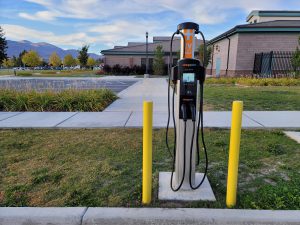 There are two EV chargers in the parking lot between the Heber City building and the Wasatch County building. The chargers are back-to-back and are located west of the buildings, access them from 100 West.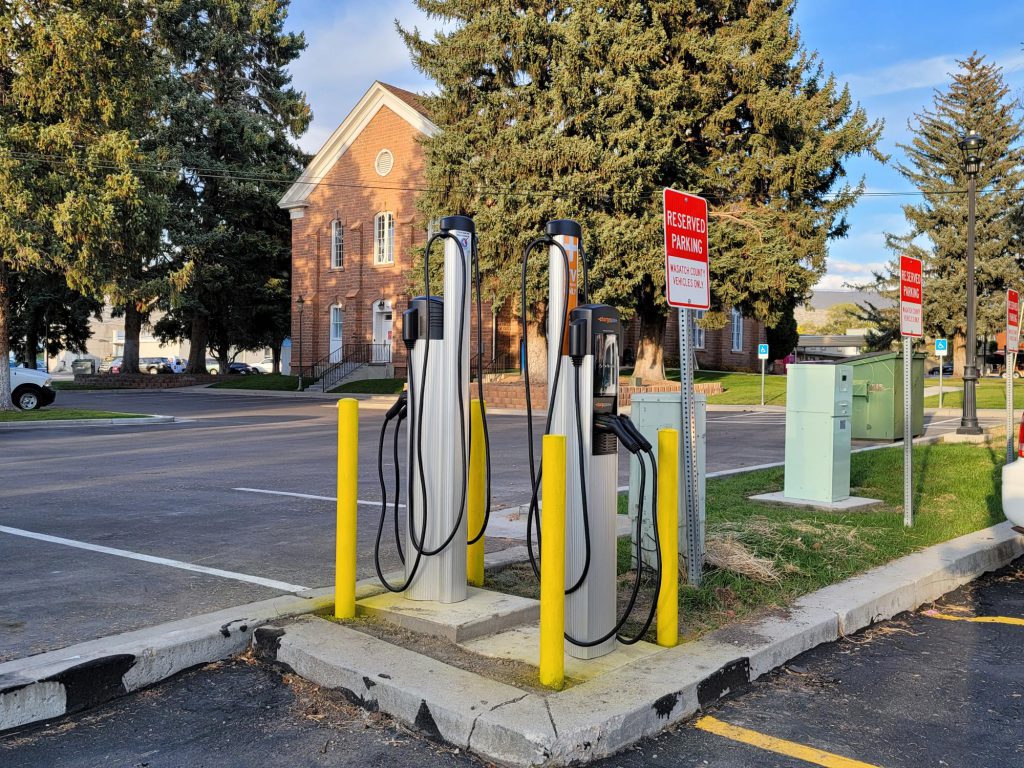 The map below shows the locations of the EV chargers.